MyoFix was established in late 2017 by its founder Mdm. Sowol Cheong. Mdm. Sowol Cheong has a HLT52015 Diploma of Remedial Massage form North Metropolitan TAFE. She has underwent training in CPD Dry Needling Training, Myofascial Cupping, Muscle Energy Techniques, Trigger Point Massage, M.R.T Massage Training and First Aid. She is also trained in Moxibustion Therapy which is a specialised herbal heat therapy primarily for pain relieve and other conditions.
Since 2017, MyoFix has grown its service portfolio to include various Remedial and Natural Health therapy to help its client cope with various issues such muscular pain, tightness, tension, stress and many other conditions.
The following are the Remedial and Natural Health Therapy that MyoFix offers all its clients, Moxibustion Self-Healing Therapy, Myofascial Cupping Therapy, Aroma Therapy, Foot Reflexology, Remedial Massage and Dry Needling Therapy.
MyoFix has invested significantly in a number of specialised equipment for the therapies that it delivers to clients to ensure their effectiveness. It has also invested in implementing various systems and processes to ensure the quality level of the services and therapies that is delivered to all our clients are consistent, safe and hygienic and of high quality.
Since MyoFix was established, it has been able to grow its client base and now it has a regular stream of satisfied clients. Our website and Google review page is a strong testimony of MyoFix client satisfaction levels.
The main aim of MyoFix is to assist our clients to understand and get the most benefit from the therapies that MyoFix offers.
MyoFix is a member of:
Massage & Myotherapy Australia (MMA) [ https://www.massagemyotherapy.com.au/Home ]
Association of Massage Therapists (AMT) [ https://www.amt.org.au/ ]
Our Mission
MyoFix's mission is to provide a holistic naturopathy based approach to support and promote the health of our clients. We aim to do this by:
• working together with our clients in a way that best meets their individual needs;
• offering high quality, evidence based contemporary therapy services; and
• undertaking training and research activities that supports our goal of continuous improvement in our service and therapy that we offer to all our clients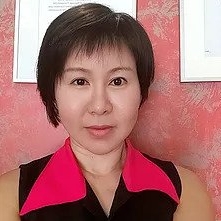 Sowol Cheong
Senior Remedial Therapist
My introduction:
Hi. My name is Sowol
I am a fully qualified Remedial Massage Therapist with over 10 years of experience and I am an Association of Massage Therapists (AMT) Accredited Member.
I love doing massage and I enjoy seeing the result of what I've created.
I have a passion and drive to help as many people as possible to aid in reducing their pain & discomfort by performing high-quality, skilled massage therapy.
For my self-development and to enhance client's treatment, I regularly undertake further education and skills upgrade.
I am particularly skilled in identifying the individual's issue, targeting your specific needs.
And promise results in healing your issue.
I believe in preventative treatment and strongly encourage regular massage to help maintain the health and wellness of your body.
Joyce
Senior Remedial Therapist
Had a massage with Joyce, she is amazing. She was thorough, perfect pressure and addressed all my areas of concern. Hands down the best massage ever, I will definitely be back.
The best Remedial Massage ever. Simply amazing!
I have never had ongoing relief from my back and shoulder pain like I now feel since Sowol has been my therapist. I have been to three sessions and each time techniques varied. Sowol is so experienced and talented, knowing exactly where to work to get to the problem areas. Each time I felt results, had a different way of moving about three days after. I feel less strained and restricted, and I know where to go when I need further relief. I do hospitality for work and have had pretty bad pain and tension for several years. Sowol has a deep understanding of the body and of how to restore the function of painful areas. I'm genuinely thrilled to recommend her.