MyoFix Massage was established in December 2017. Although we are a relatively new business, we have established an excellent reputation, as seen by the many satisfied clients on our review page.
It began with only the business owner, Sowol Cheong who has a passion and drive to help as many people as possible to aid in reducing their pain & discomfort by performing high-quality, skilled massage therapy.
Our aim is to assist our clients to understand and get the most benefit from Remedial Massage therapy. Remedial Massage can also improve health both mentally and physically.
We use electric adjustable massage table, enabling the therapist to effectively treat clients.
Read More
 Our treatment rooms are extremely well equipped and hygienic, we create a soothing environment for your comfort during treatment. Our premises have reverse-cycle air conditioning.
We offer EFTPOS and HealthPoint for your convenience and free parking is available. As Registered Massage Therapists, we enjoy providing a professional service to our clients which enhances the healing process.
Less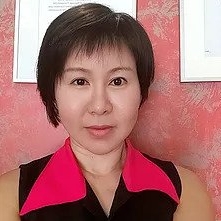 Sowol Cheong
Business Owner
Remedial Massage Therapist
My introduction:
Hi. My name is Sowol
I am a fully qualified Remedial Massage Therapist with over 10 years of experience.
I love doing massage and I enjoy seeing the result of what I've created.
I have a passion and drive to help as many people as possible to aid in reducing their pain & discomfort by performing high-quality, skilled massage therapy.
For my self-development and to enhance client's treatment, I regularly undertake further education and skills upgrade.
I am particularly skilled in identifying the individual's issue, targeting your specific needs.
And promise results in healing your issue.
I believe in preventative treatment and strongly encourage regular massage to help maintain the health and wellness of your body.
John Carey
Massage Therapist
Hi, my name is John Carey,
I am a massage therapist here at Myofix.
I guess I am not your average massage therapist, so let me give you a bit of information about my history and what led me to want to start my career helping others through remedial massage.
Since a teenager I have always had a passionate interest in exercise, movement and the benefits of being physically active, particularly the chemical changes of 'feeling good' after exercise. This led me to study personal training while in my twenties, and I ran successful 'park-fit' classes. Unfortunately for me personal training was a non-rewarding career, as I often felt like that guy pushing people to breaking point to satisfy my own ego, and met very few people with the motivation and drive to truly live inside our bodies.
As a young man I felt that a career where I could be rewarded for my own level of physical prowess would be better suited to my aptitude. I then began my career in building and construction as a bricklayer. I found myself quickly progressing through the ranks, as I was exposed to the work tasks of various trades and found myself loving the roles of being an advanced scaffolder, rigger and crane operator. Learning the fundamental basics of physics and structural integrity in building transposes directly into an understanding of the tensegrity model and structural imbalance in the body and how it plays out into compensatory strength patterns which cause weakness, pain, and injury.
After 15 years of this kind of work my body has taken its fair share of knocks and injury, mostly preventable. Every time I would experience pain and the inability to perform at the level of fitness I trained for, I would see it as an opportunity to learn more about bio-dynamics and how our bodies function through movement to help improve myself.
One of the most significant events in my life tragically happened at the age of 21. I suffered several head injuries where my skull was fractured, as was the vertebrae in my neck. My jaw bone was completely broken and my chin sat bellow my shoulder and hanging to one side. I was rushed to Fremantle hospital, where I was given a 7lt blood transfusion and placed in an induced coma for 8 days. Thank god, and for the modern science for saving my life and giving me the time to recover.
I believe there are three key points that have been my saving grace and allowed me to understand the human experience. All of the hard work, sweat and determination I have put in, has made me understand I can really manage my own conditions. Without the need for further invasive surgery or medications.
1: is exercise. We need to keep moving, despite how hard it may seem.
2: is massage. Massage helps the body in its ability to heal itself.
is positive mindset. We create our own reality.
This has led me to desire to further broaden my education and I completed my HLT52015 Diploma of Remedial Massage. With all the knowledge and the treatments, I have learnt, my passion is to help others live a pain free and happy life. I feel this is the beginning of a new chapter in my journey and I am excited for the next opportunity life will present.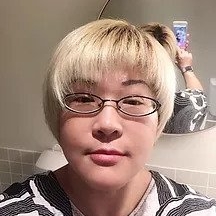 Jenny Suen
Remedial Massage Therapist
Hello, my name is Jenny and I am passionate about achieving health and wellness through massage.
I am cheerful and friendly with a professional approach and attitude.
I am a fully qualified, high precision, Remedial Massage Therapist with an Australian Diploma in Remedial Massage with over 10 years experience in massage therapy.
I have been providing my massage skills at MyoFix Massage since March 2018.
I am highly devoted to remedial massage with a drive in educating all of my clients on the effective treatment and benefits which remedial massage has to offer. Whilst I am driven by remedial massage, I also provide other massage services including sports massage, myofascial cupping, reflexology, deep tissue massage and relaxation massage.
I believe in working with you to determine the cause of the issue and conducting effective massage to release pain and rebuild your body.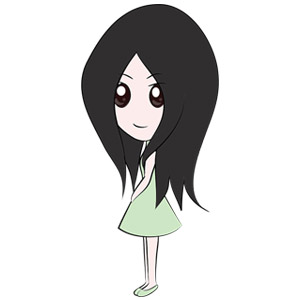 Hi my name is Ruby,
I am a practicing massage therapist for almost 20years now. I am aboriginal to Taiwan, and have found my life in Australia through my world travels. I speak English, mandarin and my own native tongue of my people in Taiwan.
I specialise in aromatherapy, stress reduction and helping you to fine tune your own nervous system through the use of therapy grade essential oils and therapeutic touch. My speciality is relaxation techniques and styles such as esalan, and lomi lomi, however I can also provide intense deep tissue treatments.
Myofix has been my workplace since October 2018, and I am happy here.
Please book an appointment with me if you want time to unwind, destress, reduce pain or promote healing within your body.
I have never had ongoing relief from my back and shoulder pain like I now feel since Sowol has been my therapist. I have been to three sessions and each time techniques varied. Sowol is so experienced and talented, knowing exactly where to work to get to the problem areas. Each time I felt results, had a different way of moving about three days after. I feel less strained and restricted, and I know where to go when I need further relief. I do hospitality for work and have had pretty bad pain and tension for several years. Sowol has a deep understanding of the body and of how to restore the function of painful areas. I'm genuinely thrilled to recommend her.
I had the best massage of my life with Sowol. She really does have the magic touch. I'm looking forward to coming back very soon. I had really bad neck/shoulder issues for weeks, and walked out feeling totally amazing!
One of the best remedial massages ive had and so convenient with evening trading hours and open all weekend.