MyoFix Massage was established in December 2017. Although we are a relatively new business, we have established an excellent reputation, as seen by the many satisfied clients on our review page.
It began with only the business owner, Sowol Cheong who has a passion and drive to help as many people as possible to aid in reducing their pain & discomfort by performing high-quality, skilled massage therapy.
Our aim is to assist our clients to understand and get the most benefit from Remedial Massage therapy. Remedial Massage can also improve health both mentally and physically.
We use electric adjustable massage table, enabling the therapist to effectively treat clients.
Read More
 Our treatment rooms are extremely well equipped and hygienic, we create a soothing environment for your comfort during treatment. Our premises have reverse-cycle air conditioning.
We offer EFTPOS and HealthPoint for your convenience and free parking is available. As Registered Massage Therapists, we enjoy providing a professional service to our clients which enhances the healing process.
Less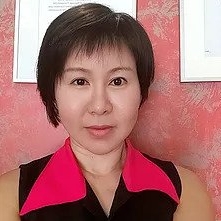 Sowol Cheong
Business Owner
Remedial Massage Therapist
My introduction:
Hi. My name is Sowol
I am a fully qualified Remedial Massage Therapist with over 10 years of experience.
I love doing massage and I enjoy seeing the result of what I've created.
I have a passion and drive to help as many people as possible to aid in reducing their pain & discomfort by performing high-quality, skilled massage therapy.
For my self-development and to enhance client's treatment, I regularly undertake further education and skills upgrade.
I am particularly skilled in identifying the individual's issue, targeting your specific needs.
And promise results in healing your issue.
I believe in preventative treatment and strongly encourage regular massage to help maintain the health and wellness of your body.
Driza's main interest is to understand all her clients and work out the most effective massage steps and process to deliver the maximum benefit to them. Her approach is always interactive. It involves continuous communication during the massage therapy session to understand and give as much information to her clients about the massage therapy that she is delivering.
This helps her clients understand how the therapy works towards addressing issues they are trying to address. Driza has over 10 years of therapeutic and remedial massage experience and enjoys working with natural therapy.
Fan
Remedial Massage Therapist
Fan is passionate about massage therapy and its therapeutic properties in delivering health and wellness to his clients. One of his key area of interest and focus is in Foot Reflexology MassageTherapy where it incorporates a traditional herbal foot bath and foot reflexology massage therapy that stimulates the flow of "qi" in the body to maintain the delicate balanced for good health.
Fan has a diploma in remedial massage therapy and has been in therapeutic massage service for well over 6 years. He is humble, friendly and passionate in delivering effective massage therapy to all his clients.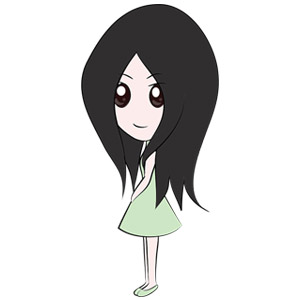 Hi my name is Ruby,
I am a practicing massage therapist for almost 20years now. I am aboriginal to Taiwan, and have found my life in Australia through my world travels. I speak English, mandarin and my own native tongue of my people in Taiwan.
I specialise in aromatherapy, stress reduction and helping you to fine tune your own nervous system through the use of therapy grade essential oils and therapeutic touch. My speciality is relaxation techniques and styles such as esalan, and lomi lomi, however I can also provide intense deep tissue treatments.
Myofix has been my workplace since October 2018, and I am happy here.
Please book an appointment with me if you want time to unwind, destress, reduce pain or promote healing within your body.
Sam
Process Control & Technical Support Engineer
Sam is an engineer by profession with almost 30 years of research & development, technical service management, control systems, process management and quality control experience. He is a strong advocate for natural therapy as a path to total health wellness.
At MyoFix, Sam manages the business processes, process and quality controls for the new health and self-healing therapy that MyoFix is rolling out as part of its Client Wellness Care Focus Program. He brings quality control and standardization in the service that MyoFix delivers to all its clients.
I have never had ongoing relief from my back and shoulder pain like I now feel since Sowol has been my therapist. I have been to three sessions and each time techniques varied. Sowol is so experienced and talented, knowing exactly where to work to get to the problem areas. Each time I felt results, had a different way of moving about three days after. I feel less strained and restricted, and I know where to go when I need further relief. I do hospitality for work and have had pretty bad pain and tension for several years. Sowol has a deep understanding of the body and of how to restore the function of painful areas. I'm genuinely thrilled to recommend her.
I had the best massage of my life with Sowol. She really does have the magic touch. I'm looking forward to coming back very soon. I had really bad neck/shoulder issues for weeks, and walked out feeling totally amazing!
One of the best remedial massages ive had and so convenient with evening trading hours and open all weekend.